Simple, personal and convenient –– it's the way banking should be.
News & Perspectives
"I have a dream…." In remembrance of the life of Martin Luther King, Jr. Burling Bank will be closed Monday, […]
Read more »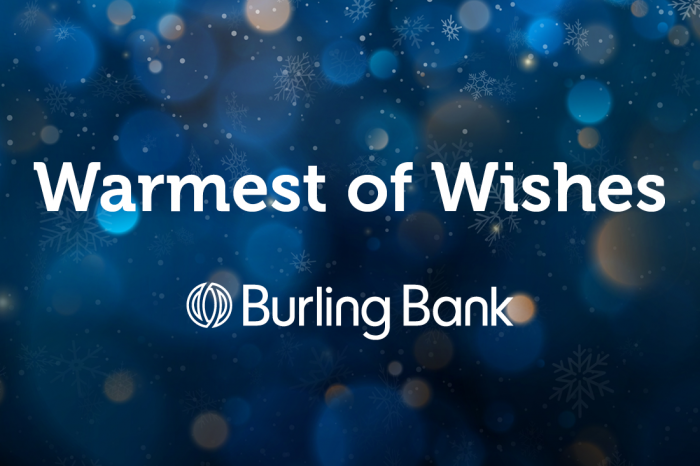 Our warmest wishes to you and your family for a prosperous and healthy New Year!" Please note our HOLIDAY HOURS: […]
Read more »
Service Alert: Burling Bank Lobby is open during regular business hours. Limited access rules still in place due to City […]
Read more »
Burling Wealth Management
Burling is pleased to offer a compelling Wealth Management solution powered by Chicago Partners Wealth Advisors, a leading investment advisory firm with over $1.8 Billion under management.
Burling Ventures
As a collaborative partner in Chicago's vibrant start-up ecosystem, Burling Ventures supports and encourages the innovation and integration of fintech technology that benefits our entire community.