Founded in 1998, Mobile Care Chicago's mission is to deliver no-cost medical and preventative care, education, and support to low-income children and families within their communities aboard mobile medical clinics. Mobile Care Chicago has used partnerships with local schools to provide a convenient and trusted location for local children who have complex needs but whose parents may not have the time, transportation, or work flexibility to access more distant brick-and-mortar clinics. All services within the program are offered free of charge to participants and everyone is welcome.
The organization operates two Asthma Vans for children with severe asthma and/or allergies, a Dental Van for children who need oral surgery, and a Portable Dental Clinic which can be set up inside of schools to make referrals out to the Dental Van. In total, Mobile Care Chicago's six mobile clinics serve roughly 10,000 patients per year, seeing the vast majority multiple times per year.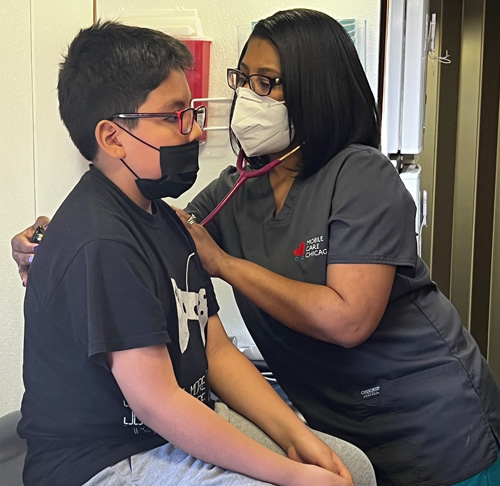 Why Mobile Vans?
Children with asthma or unique oral surgery needs require support and care but for some at-risk families, the barriers can be significant. It's not just scarce resources, it's about barriers to access –– the closest center of care may be 20-30 miles away, which may require the parent to miss work or the child to miss school. Mobile Care Chicago brings care to the children, at school, ensuring they get access to care with minimal disruption to the school day. And, because a significant number of children suffering from asthma also need allergy care, the Mobile Care team collaborates with the school on food allergy protocols ensuring that dietary regimens can be documented and followed.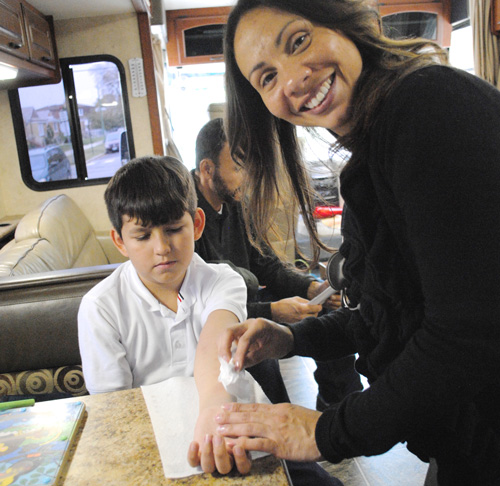 Mobile Care Expansion to Lake County
Earlier this year, the organization expanded services for at-risk children in Lake County, Illinois. To support this growth, Mobile Care needed assistance with the purchase of an additional medical van to expand operations. Mobile Care Founder Phil Sheridan reached out to Burling Bank CEO, Michael Busch, a long-time colleague and donor. In short order, the Burling lending team led by SVP Kevin Murphy provided the needed funds to Mobile Care so they could keep their patient services rolling. "The team at Burling walked us through all the options of financing and gave us a path forward that was clear and easy. I have never experienced this level of service with any bank before, it was amazing" said Executive Director, Matt Siemer.
"As a community bank we are proud to partner with Mobile Care and support their mission to provide free medical and preventative care to at-risk children throughout Chicagoland" noted Michael Busch. "Importantly, they have a proven mobilized program that optimizes point of care in coordination with the schools and minimizes obstacles for families."
To learn more about Mobile Care Chicago and its Miles for Mobile Care campaign visit https://mobilecarechicago.org/