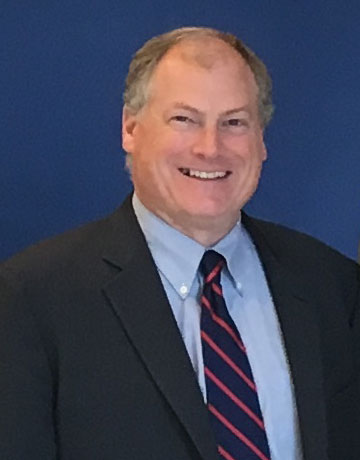 Creative. Collaborative. Conscientious. These three words best describe our Chief Lending Officer, Kevin Murphy. As a member of the Chicago banking community for over 25 years Kevin has been creatively and collaboratively helping Chicago area business owners secure the financing they need to grow and thrive.
When Kevin joined Burling Bank in 2012, he was drawn in by the culture of banking on a better relationship. He leads a lending team at Burling Bank that is centered on the premise that they are here to help companies and individuals expand their financial capacity to meet and achieve their business and personal goals. "Whether that idea manifests as business expansion, a home improvement project or an entrepreneurial dream, Burling Bank helps our clients with financing solutions that create wins," explains Murphy.
But banking is not the only place where Murphy focuses on "wins." When the weather cooperates, you just might find Kevin cycling to our office in the Loop, from his North Shore suburban home. He has effectively combined this love of cycling with his desire to make an impact.
Over 15 years ago he began fundraising for MS through the event, Bike MS: Tour de Farms. This annual cycling event raises money to fund critical services, groundbreaking research and move us closer to a world free of MS. Murphy annually leads a top fundraising team, Wheeler Dealers, in the Tour De Farms event. For more information about this event click here.
What does Kevin like best about his role at Burling? "We get to know our clients, plain and simple. As relationship bankers it's very rewarding to be able to help our clients with both their business and personal needs and watch that partnership prosper and grow over the years" explains Murphy.
Kevin feels a deep sense of pride knowing that at Burling Bank he has the ability to tailor the approach to every client. "As large banks merge to become bigger and bigger, it becomes harder to sustain true relationships. Community-focused banks like Burling are built on relationships and are able to customize their approach to prioritize client needs," says Murphy.
We thank Kevin for his commitment to our clients, our bank and our community.