John Rebello and his father founded Wabash Seafood in 1989 to fill a gap they recognized in Chicago's wholesale seafood market. Dominated by large corporate distributors, there were no family-owned businesses that the city's restaurants and hotels could rely on for consistently fresh product and a high level of personal service.
Wabash Seafood's business strategy focuses on clientele who value account care just as much as product quality. "We went after the best accounts in the city," Rebello says. "If we can satisfy the chefs at the Four Seasons Hotel, we can satisfy anyone."
It's a strategy that has more than paid off. By developing close relationships with the top chefs in Chicago, Wabash Seafood has established itself as a supplier that can consistently meet the needs of its clients in a way the big distributors can't.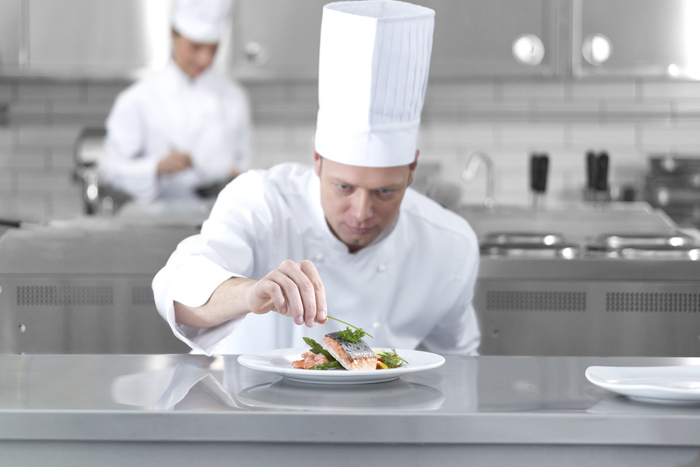 High Service Standards
Unsurprisingly, Wabash Seafood looks for this same level of personal attention in its own vendors. But in 2011, Rebello was disappointed with his banking. Wabash Seafood had found itself in a pattern of losing touch with its banker due to a series of different banking acquisitions. Every time Wabash Seafood's bank merged with another, even the simplest of banking tasks proved difficult.
Thanks to a former banking contact who had joined the ranks of Burling Bank, Wabash Seafood was able to move its business and gain that personal touch and consistency they had been missing.
"It's not that the other banks were terrible," Rebello explains, "but the thing about Burling is you know the people there, they know who we are when we call, and they know what our business needs."
With Burling, Wabash Seafood found a kindred spirit passionate about customer care. Rebello's favorite example is the bank's willingness to have a teller come outside and collect deposits in-person, which saves Rebello and his team valuable time when navigating the South Loop's busy streets in their delivery vehicles. "Everything is so much easier when you know who you're working with," Rebello says.
"Burling already makes things easy," he continues, "but their technology advancements have made things even easier." As impressed as Rebello is with the curbside service, he can now deposit checks remotely and monitor Wabash Seafood's balance with ease online.
Knowing that Wabash Seafood's banking is in good hands has enabled Rebello to concentrate more on the future of Wabash Seafood, moving into new product lines and other areas for future growth.
"Burling," Rebello adds, "is going to be instrumental in that growth over the next few years."
Wabash Seafood is located 2249 W. Hubbard St. To learn more about their full line of fresh fish and shellfish offerings visit www.wabashseafood.net.